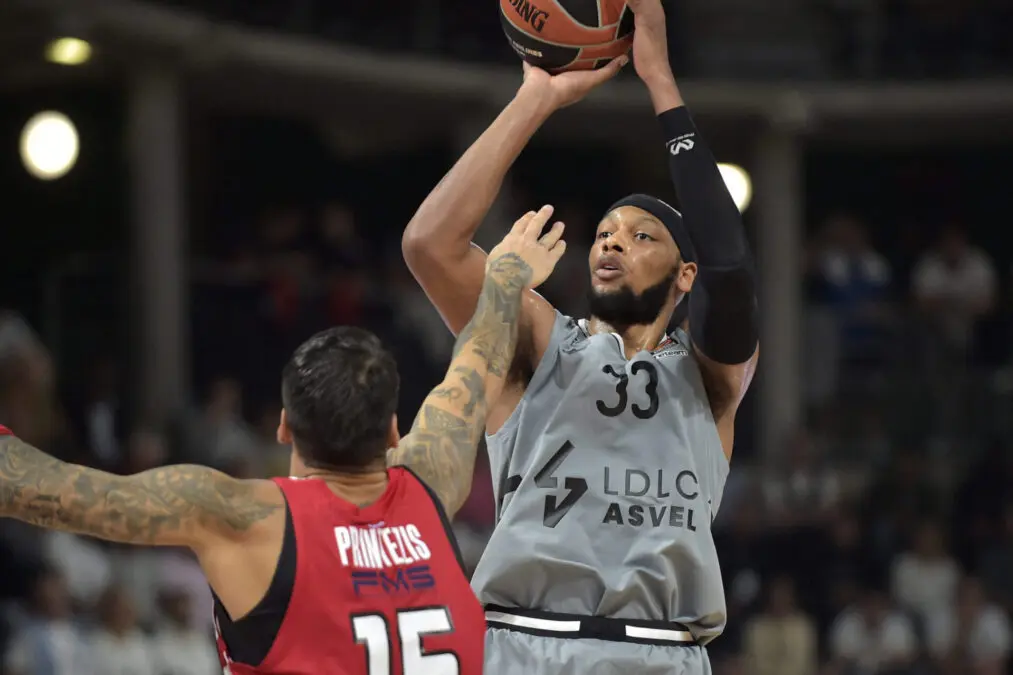 Adreian Payne had evolved with Asvel from 2019 to 2020. He lost his life in the United States on the night of May 8 to 9. (Photo by ROMAIN LAFABREGUE / AFP)
The American basketball player crowned champion of France in 2019 with Asvel de Villeurbanne died on the night of Sunday to Monday May 9. The 31-year-old was shot dead in Orlando, USA.
The 31-year-old American interior who passed through Asvel between 2019 and 2020 died overnight from Sunday to Monday, according to several American media. Local authorities confirmed to several of them that the player was shot dead on a street in Orlando, Florida. Remained on the spot, the alleged shooting would have been arrested by the police, specify several newspapers across the Atlantic.
The Villeurbanne basketball club with which Adreian Payne had been crowned French champion in 2019 was quick to react, saying " terribly shocked by the announcement" of his passing, adding that he is "hard to find the words when you lose a family member".
😢 Terribly shocked by the announcement of the death of Adreian PAYNE, player of LDLC ASVEL between 2019 and 2020

It's hard to find the words when you lose a family member…

All our thoughts for his loved ones 🕊️ pic.twitter.com/Ow5uD6GBTC

— LDLC ASVEL (@LDLCASVEL) May 9, 2022
Author of 107 NBA matches with Minnesota, Orlando and Atlanta, between 2014 and 2018, before joining France, he then left France in February 2020 to join the ranks of the Ormanspor team in Turkey, then Lithuanian club Utena before returning to the United States a few months ago.