Maousse, gargantuan, orgiastic… For its seventh edition, the culinary festival Taste of Paris has once again dreamed big. The tricolor emanation of Taste Festivals (created in London, now established in fifteen cities around the world) settles in the French capital at the ephemeral Grand Palais, at Champ-de-Mars, from May 12 to 15 . The principle is simple: you pay your entrance ticket (22 euros, discovery price) before going to the stands of the chefs who offer their creations in tapas format at very attractive prices, between 6 and 12 euros per portion depending on the ingredients.
This year again, the festival is rolling out a long list of virtuosos (30 chefs and 11 pastry chefs among the most prominent in the profession) and events (farmers' market, tastings, free cooking classes, demonstrations punctuated by discussions with chiefs…). Since 32,000 visitors are expected on site, spectacular crowds should still form in front of the most popular stands. To survive and succeed in unearthing the dish of your dreams, it is better to arm yourself with patience, avoid spending Saturday and Sunday afternoons and above all plan your visit by bypassing the most popular chef's hats.
A few gastronomic greats will indeed be present, in particular Pascal Barbot (l'Astrance, now two stars) and Kei Kobayashi (Kei restaurant, three stars, a very popular regular at the event). As well as over-mediatised chefs: Mohamed Cheikh, Mory Sacko… Beyond these headliners, here are some avenues to explore.
Treat yourself to the Crillon with Boris Campanella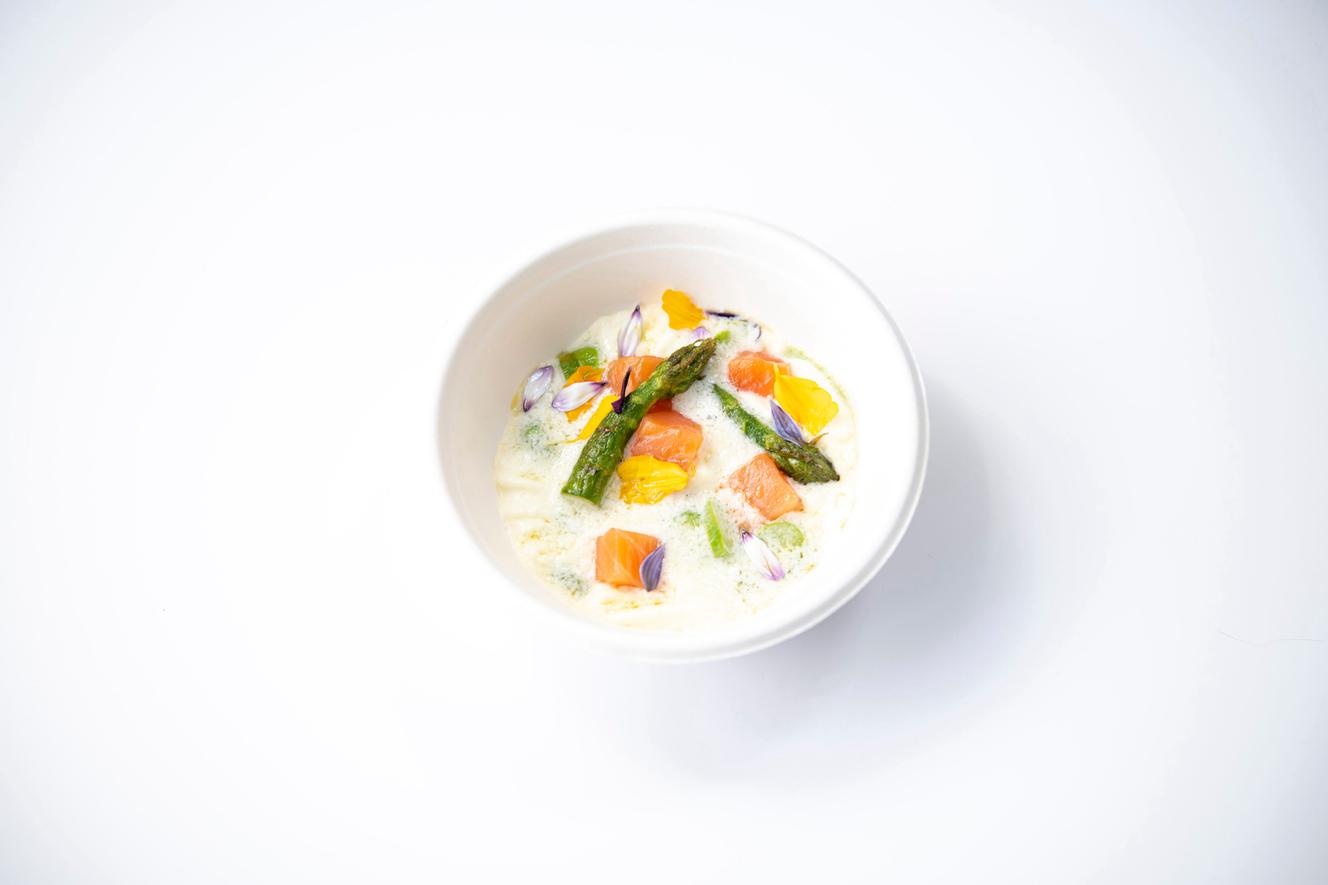 Taste welcomes several master chefs working in palaces and finally puts their dishes within reach of the purse. We were able to taste, in preview, the delights imagined by Boris Campanella, the executive chef of the Hôtel de Crillon (who worked for institutions such as Cheval Blanc or the Troisgros house). If there was only one plate to test, it would be his creation which mixes, in an emulsion based on smoked burrata, green asparagus from Provence and diced trout from Burgundy. It gives the feeling of biting into a little cloud with a subtle smoky taste! Also worth trying is the cuisine of Amaury Bouhours, Alain Ducasse's protege, who has been sparking since 2016 in the kitchens of the Le Meurice hotel by not hesitating to play on powerful tastes and to push the flavors into their entrenchments.
Getting shaken by Thomas Chisholm's teq paf
You have 47.53% of this article left to read. The following is for subscribers only.